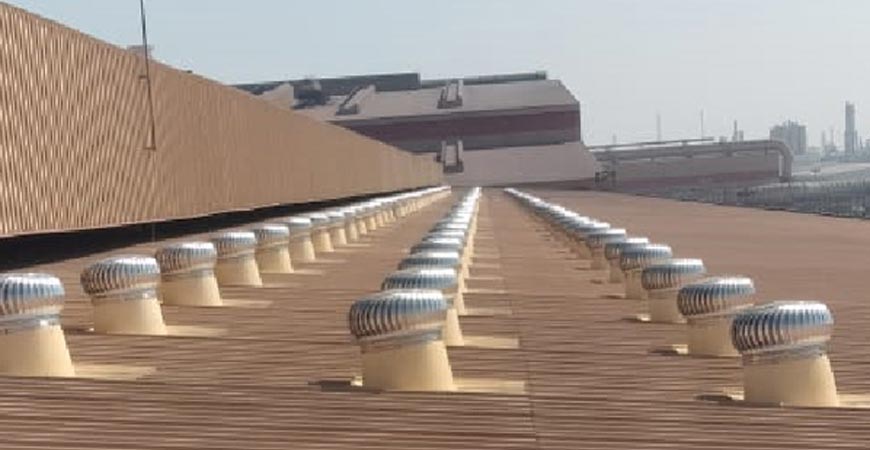 Why the Natural Eco Ventilators Gained Much Popularity Natural Ventilators are equally friendly towards the users as they are towards the environment. They tend to create a low pressure zone or vacuum area for drawing air trapped within your factory shed forcefully. The convection cycle gets completed as the ventilator draws in cool air for neutralizing the pressure. They have found a permanent place in automobile factories, forge shops, steam foundries, heat treatment shops, boilers etc that have heating based manufacturing processes.
The new age techniques enable us to implement advanced features despite being conscious about the consumption of energy. The Natural Eco Ventilators have helped us replace the old technique of using exhaust fans. Most industry experts suggest using natural means for removal of air from the indoor spaces through the process of natural ventilation.
No electrical power is necessary for running the natural ventilators, which remain in motion continuously with the flow of the natural wind. Your attic gets freed from warm, damp, and stale air with the help of these natural ventilators as they develop the upward draft. Imagine the summer months wherein you would want anything to get rid of that extreme heat by drawing moisture laden air out of your attic.These latest wind driven air ventilation system are now in use instead of the exhaust fans.

Benefits of Natural Eco Ventilators
• Lower consumption of energy
• Compact design
• Protection against storm and harsh weather
• No cost of maintenance
• No running costs as compared to exhaust fans

How the Eco Ventilator Gains Prominence
The Eco ventilator gives a brand new face to the old system as the young designers feed artistic concepts amid unique features with the involvement of expert technicians and professionals. The eco ventilators introduced by Mukta Engineers have been appreciated highly for being storm resistant, sturdy, and light in weight. Besides satisfying the specifications served by the buyers, the commercial standards are met and exceeded by the modern styled eco ventilators.
Manufacturing a wide range of identical ventilators for meeting the needs of specific applications has been pretty much research-oriented. The performance of the eco ventilator has indeed been wonderful owing to the application of high-end technologies within the workshops.
Client satisfaction has been the main objective of the entire team of designers, technicians, developers, and consultants. That is the reason why we invest much on research and development and succeed in dominating the market.