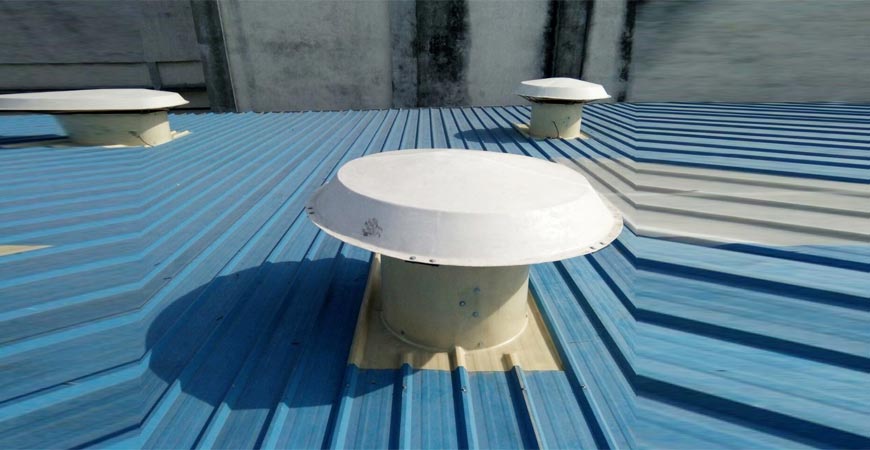 How Is the Efficacy of the Motorised Power Ventilators?
Many of us have sought a proper way-out for contaminated air within our business premises. One of the most effective means of driving such air out is served by the motorized ventilators. The level of power consumption is pretty minimal for such an efficient exhaust to operate as has been served by these ventilators alongside their conventional counterparts.
The wind's aerial momentum develops the wind energy, which creates electrical power utilizing the generators and turbines. The level of pollution is pretty low in wind energy, which is plentiful and thoroughly clean. It neither demands a unique domain for installation nor the presence of heat, water, smoke or other gases. The Motorized Power Ventilators find application in areas where even a large number of wind driven ventilators are not able to match the exhaust capacity required at a particular time or where number of punctures in the roofing sheet is restricted as per safety guidelines.

Principles Followed by the Motorised Power Ventilators
Motorized ventilators are utilized in immense production lines and commercial ventures, where inside temperature is much higher than the surrounding temperature of the air, because of different supplies and apparatuses like engines, furnaces, and boilers, and so forth. Additionally, the warmth created by it impacts the normal temperature of the room, diminishing its thickness.
This temperature can be easily met utilizing a vent, through which the less dense warm gases get conveyed, leading to a characteristic air current.

Key Requirements of Ventilators Driven by Motorized Power
Owing to the forced convection yielded by the electric fan, the motor succeeds in driving the ventilators. Mukta Engineers has introduced ventilators driven by motorized power that are able to push out the hot air as a natural outcome. The fan acts as the prime mover that is placed externally to drive the gush out.
Here comes the question on which is the ideal position for placing the exhaust driven by motor. Usually, the doors and windows adjacent to the walls suck the warm air leading to more accumulation of the hot air within the apex of your premises. So, you ought to keep it in mind before erecting the ventilators.
For yielding maximum possible exhaust of the contaminants and air, finding the ideal location for installing the ventilators is truly crucial. There cannot be a better location than that of the apex.